4th July, Independence day – it was for me!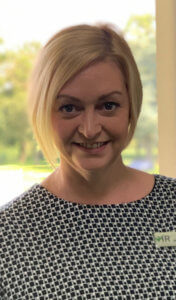 And what a year it's been. The 4th July 2018 was the official launch date of Tick HR Solutions, it was the day that the previous months of ideas, content writing, logo and brand design all came together with the launch of the website. This was the realisation that my business was real and I had to bloomin' well get on with it!
We had the website live, LinkedIn, Facebook, Twitter and Instagram profiles/accounts were created and branded but where were my clients going to come from? I knew I couldn't sit back and expect they would find me, I had to get out there and tell the business world that Tick HR was here and could make a positive difference to their organisation.
Having been quite insular within the company I previously worked for as an HR Director, I had no network locally that could help out, no-one who could put a good word in for me with business owners/managers, so where did I start?
Understanding why?
When I left employment, why did I not apply for other jobs? Simple answer – I just didn't want to. I love my career in HR, I love being able to make a difference in organisations which in turn directly impacts the employees and the business in a positive way. I love enabling business owners to get on with their specialisms and aiding their growth. So, I decided that HR services and support shouldn't be viewed as a luxury that smaller businesses can't afford or justify and make my services available and affordable.
Networking
Who knew that was a 'thing'? I didn't, I had no idea that there are so many networking groups out there, no idea that there were so many small businesses working so hard to get their name known and trusted.
My first ever experience of a networking session was run by the Lincolnshire Chamber of Commerce, I didn't know what to expect, I was nervous. For the first time, I was representing me, I was on my own and it was down to me to make sure Tick HR was presented as a professional company. I met David O'Brien, our local Business Doctor there and we chatted about how we both came to be out at 7am talking to strangers over a bacon bap and a cup of tea! From there David introduced me to the world of networking and the different local networking groups – I have a lot to be thankful to him for.
In the beginning, I was out at least three days a week networking, meeting new people and forming good relationships along the way. While business wasn't rolling in, networking was helping me with my confidence and I learned a lot from a lot of people.
Fast forward to today, I am not networking as often as I'd like (I actually enjoy it now and don't get nervous) as the business is growing and I have paying clients to provide a service to. I have to carefully select the networking groups and events I attend to balance my time.
Highs and lows
The lows come in a variety of ways; it can be quite lonely, you don't always know when your next pay cheque will come, not getting that gig you tendered for and really wanted, just to give you a few examples.
Being a business owner is certainly interesting and things can change from day to day, something you get used to working in HR! Signing a new client is so exciting and the prospect of learning about another company and their culture is fascinating, being able to make a positive impact to their business is what I thrive on.
Every day is a new day and I am so incredibly fortunate to be fully supported by my family, especially my husband Mark, who works tirelessly to help me promote Tick HR. Mark keeps me going through the low times and helps me celebrate the highs.
Present day
When I first started out a lot of people advised me that it would take approximately 18 months to 2 years before the business would take off. I'm pleased to say that Tick HR is gaining a strong momentum and has some good clients from a variety of industries, which certainly keeps me interested and on my toes!! – When we set up the office, Mark said I would need a filing cabinet for my client files – I now have several!!
I am also involved in collaboration groups with other business owners, where our services compliments each other's so we can provide a full back office service to our clients.
I can't thank all of the people who have helped and supported me over the last year and who continue to do so enough. I am really enjoying the journey so far and the future is looking…
Future 
So what does the next year look like for Tick HR?
More networking? Yes!
More highs? Yes!
More lows? Probably!
Business growth? Definitely.