How to deal with the coronavirus in your workplace
In case coronavirus (COVID-19) spreads more widely in the UK, employers should consider some simple steps to help protect the health and safety of staff.
Employers should keep employees informed and up to date about the actions being taken in the workplace to reduce risks. Businesses will also have to make their clients and suppliers aware of such actions as well as outlining their business continuity plan and how they will manage the services during this time.
Reconsider travel to affected areas, don't travel unnecessarily.
Be careful not to unwhittingly fall foul of discrimination. Employers must not single anyone out. For example, they must not treat an employee differently because of their race or ethnicity.
An employer should listen to any concerns staff may have. If there are genuine concerns, the employer must try to resolve them to protect the health and safety of their staff. For example, if possible, the employer could offer flexible working.
Currently, If an employee still does not want to go in, they may be able to arrange with their employer to take the time off as holiday or unpaid leave. The employer does not have to agree to this. If an employee refuses to attend work, it could result in disciplinary action.
Every organisation will need to assess its own level of exposure to business disruption caused by the virus. If it has a site, conducts business or has supply chains in China or an affected region, there will be a direct impact to the company's day-to-day operations. The plan will need to take account of current and potential impacts and manage the specific business risks associated with the disruption, including service delivery and workforce issues. Communicate the plan to key teams and individuals across the business.
Of course the above advice could change as we progress through these uncharted waters.
There is a lot of advice available, use these buttons to connect to the latest information:
Latest advice from ACAS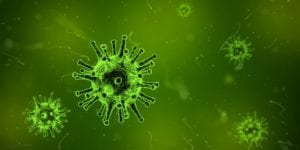 Latest info from the government